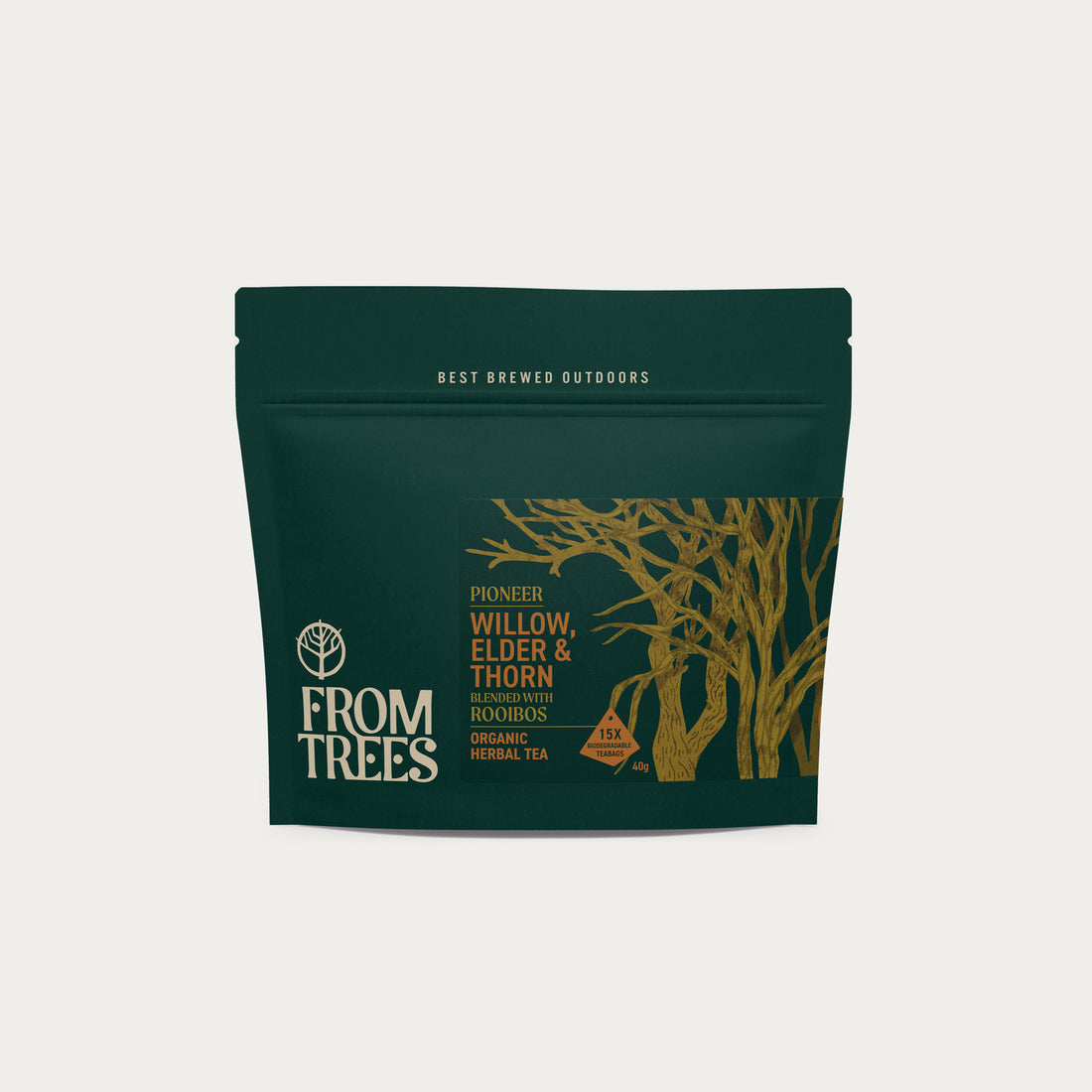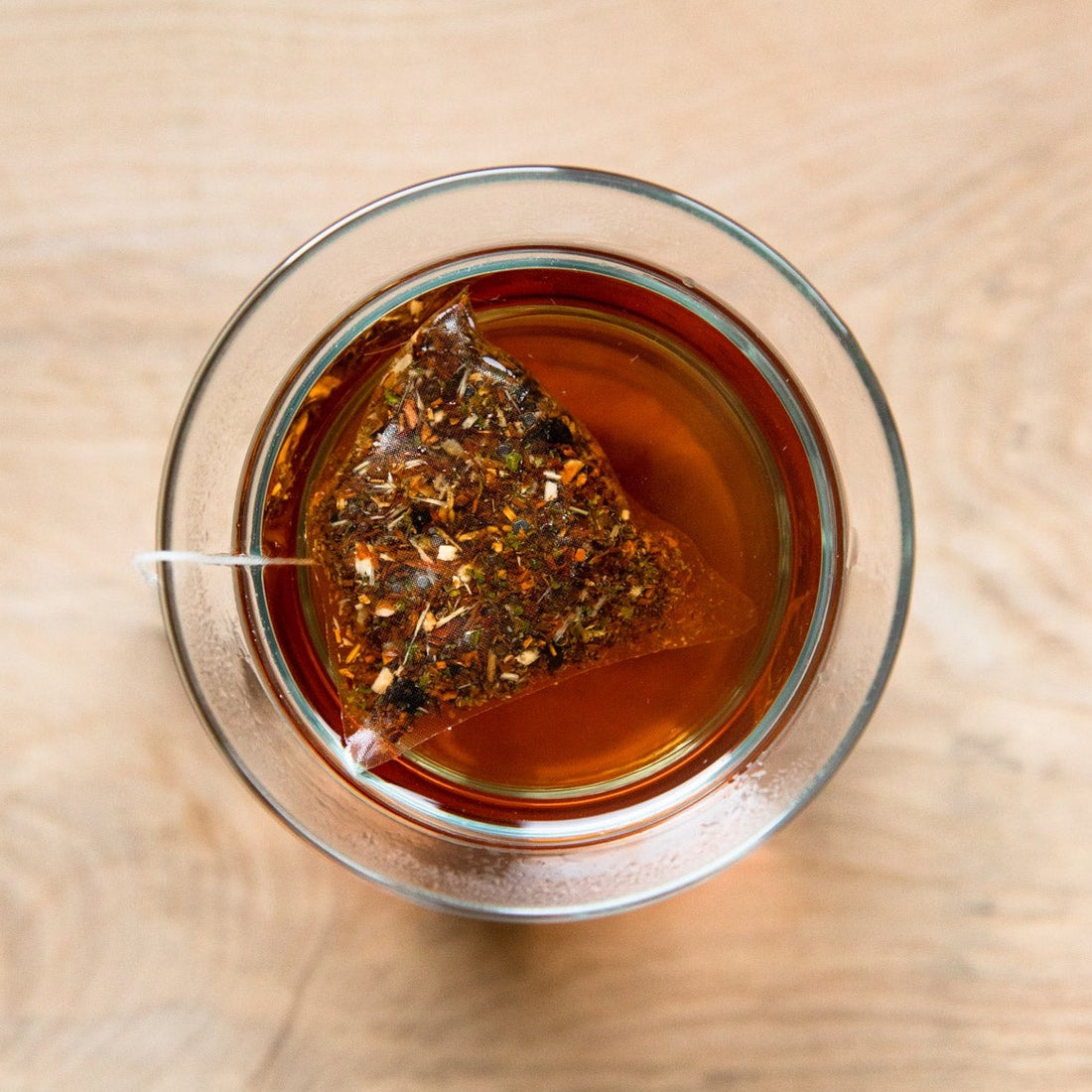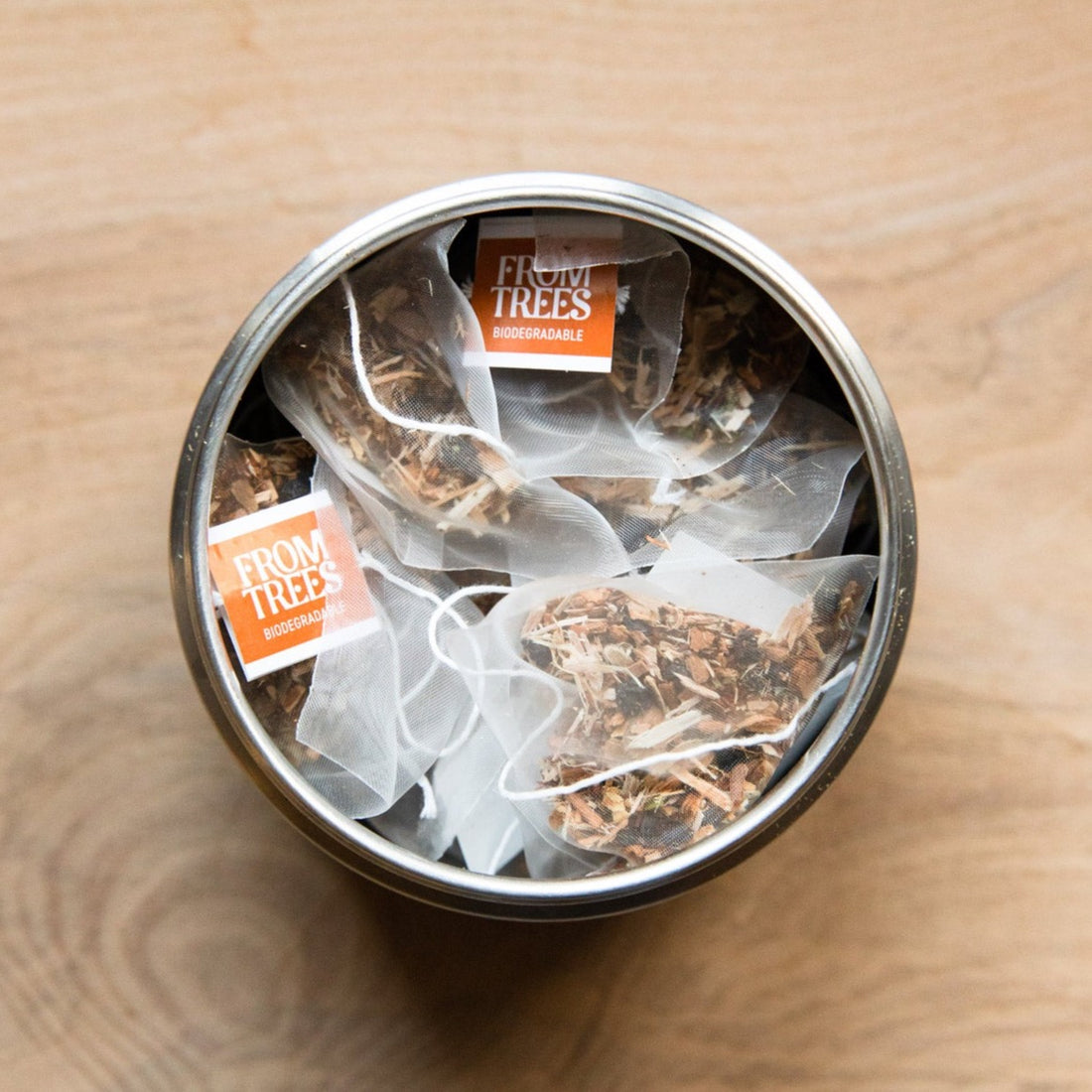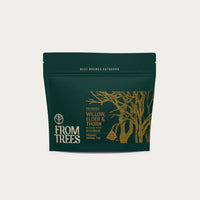 Pioneer - white willow, elder and hawthorn tea
REST . SUPPORT . VITALITY
The woody taste of white willow bark is combined with the smoky sweetness of elder berries and the earthy freshness of hawthorn spring tips. A brew traditionally used to easy pain, boost energy levels, support the immune system and strengthen the heart.
CAUTION: If you are pregnant, breastfeeding or have an underlying health condition we recommend you speak with your medical practitioner before use. 
ORGANICALLY GROWN & ETHICALLY SOURCED INGREDIENTS:
- White willow bark (Salix alba) - 45%
- Rooibos (Aspalathus linearis) - 27%
- Elderberry (Sambucus nigra) - 21%
- Hawthorn Spring tips (Crataegus monogyna) - 7%
PIONEER makes an amazing hot brew to drink any time of the day or night. We think it makes a great afternoon drink to recover and rest after a long day outdoors. It is the perfect campfire brew.

HOT BREW INSTRUCTIONS:
- We recommend one pyramid bag per 250ml cup.
- Use water just off boiling and aim to boil only what you need.
- Brew for 5 - 8 minutes depending on desired strength.