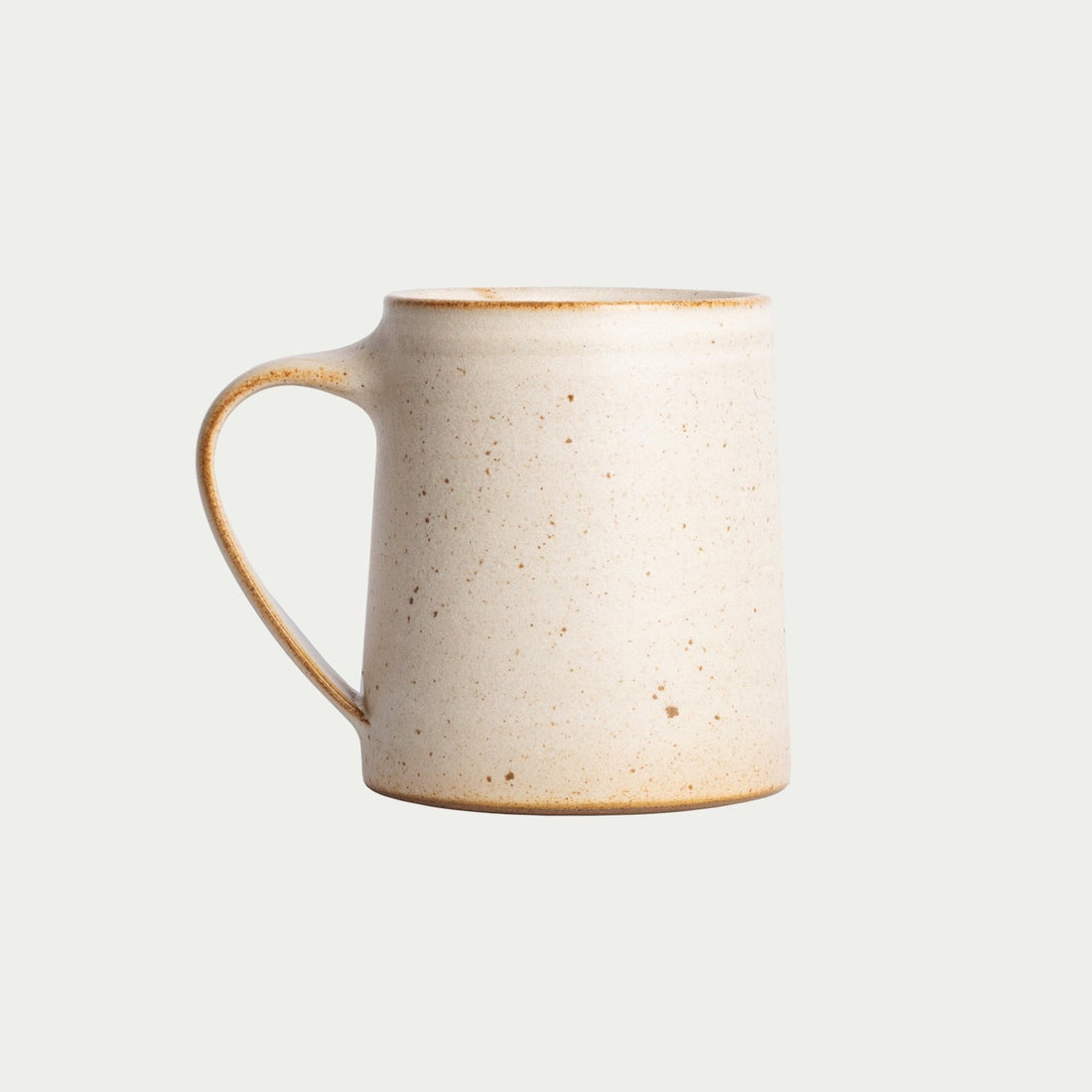 Sam Marks . stone tapered mug
Drinking tea as an everyday ritual is as much about the vessel as it is the tea.
We searched for a mug that would be the best fit with our blends. Sam's work was it. His focus is on form and function - practical elements - the tapered shape of the mug which allows for a slow brew and a solid, comfortable handle.
The aesthetics of the stoneware clay and soft matt glaze speckled from the naturally iron rich clay, are a reflection of Sam's connection to the land and his respect for the rugged Cornish coastline.
ø 7.5 cm

H 10 cm
care/details . Dishwasher and microwave safe yet hand washing for extra care is recommended. All products are handmade and so each holds subtle differences which are a reminder of their uniqueness.