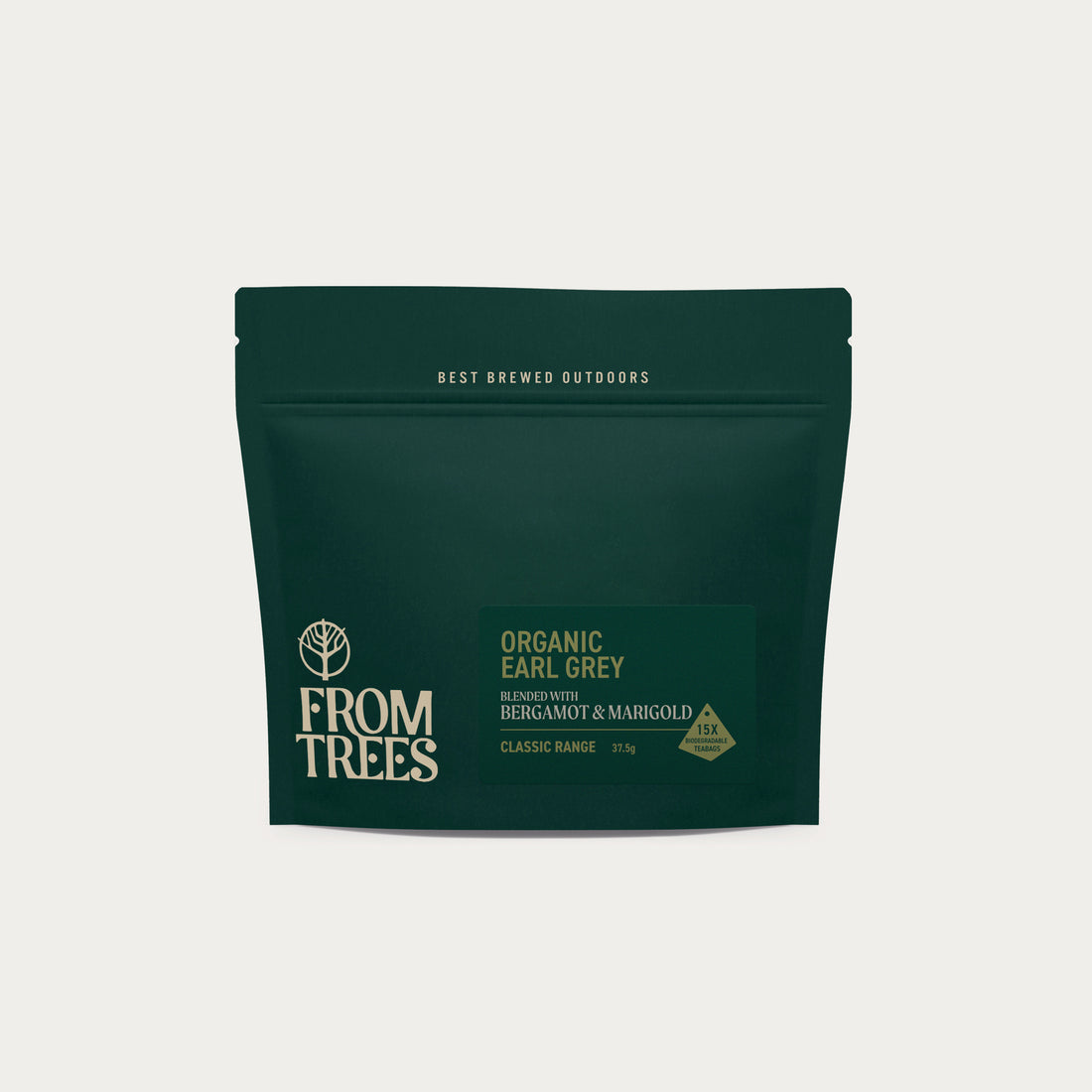 Earl Grey is the classic two tree combination - black tea leaves combined with bergamot oil - cold pressed from the citrus fruit of the bergamot tree (Citrus Bergamia) harvested in Italy. Finished with golden marigold petals.
The black tea is harvested from the Putharjhora Tea Garden in Northern India, which supports a biodiverse and natural ecological balance.
15 biodegradable pyramid bags with organic cotton strings.
ORGANIC & FAIRTRADE INGREDIENTS:

Black tea leaves (Camellia spp. blend) - 95% Marigold petals (Tagetes) - 3%
Bergamot essential oil (Citrus Bergamia) - 2%
WE RECOMMEND ONE PYRAMID BAG PER 250ML CUP.
USE WATER JUST OFF 95°C AND AIM TO BOIL ONLY WHAT YOU NEED.
BREW FOR 3 - 5 MINUTES DEPENDING ON DESIRED STRENGTH.
YOU CAN RE-INFUSE THIS TEA ONCE.