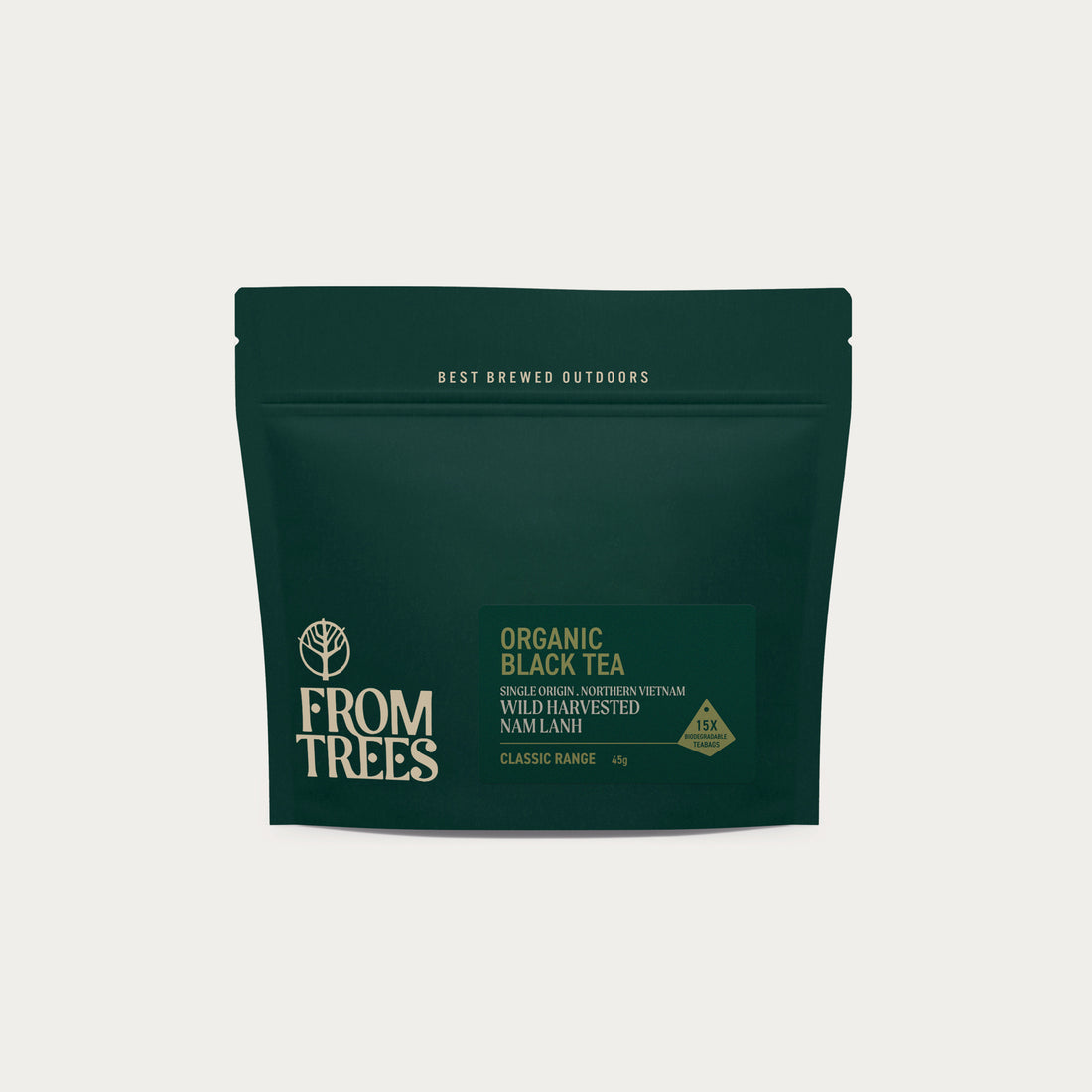 Organic Black Tea - Nam Lanh
Wild harvested from ancient, indigenous tea trees in Northern Vietnam. This very special tea comes from the leaves of trees that are deep rooted, accessing minerals in the soil and giving the tea its characteristic flavour and long after-taste. It's rich, earthy, and very smooth.
This tea comes from biodiverse land, where the community harvest with respect and care for their land, being produced to help preserve Vietnam's northern rainforests.
15 biodegradable pyramid bags with organic cotton strings.
ORGANIC & FAIRTRADE INGREDIENTS:

Black tea leaves (Camellia sinensis) - 100%
WE RECOMMEND ONE PYRAMID BAG PER 250ML CUP.
USE WATER JUST OFF 95°C AND AIM TO BOIL ONLY WHAT YOU NEED.
BREW FOR 3 - 5 MINUTES DEPENDING ON DESIRED STRENGTH.
YOU CAN RE-INFUSE THIS TEA ONCE.