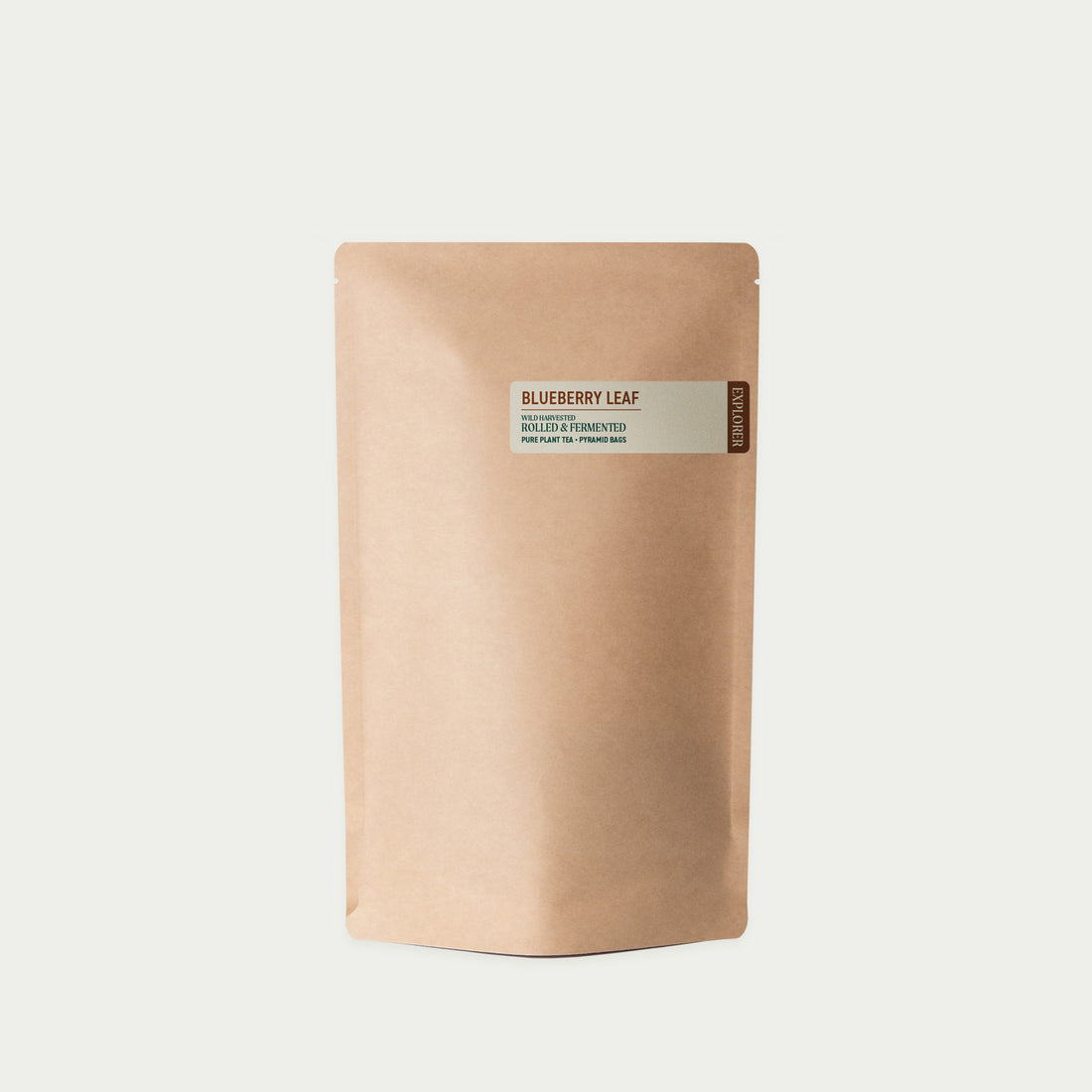 Fermented wild blueberry leaf tea - loose
POUR & EXPLORE
Wild harvested blueberry leaf from the forested mountains of Georgia.
For generations communities have collected blueberry leaf in the spring and crafted small batches of unique tea. The leaves are rolled and fermented to create full and complex flavours. This tea is rich in antioxidant properties, minerals and vitamins and is naturally caffeine free.
To source this special tea, From Trees has partnered with Nela Nela, who support the traditional artisan tea makers of Georgia.
Single origin.
Grown with care and deep respect for land, nature and culture. Chemical and pesticide free.  
Naturally & ethically sourced ingredients:
Fermented blueberry leaf (Vaccinium spp.) - 100%
WILD BLUEBERRY makes an amazing hot or cold brew to drink any time of the day or night.

HOT BREW INSTRUCTIONS:
- We recommend 3g per 250ml cup.
- Use water just off boiling and aim to boil only what you need.
- Brew for up to 10 minutes depending on desired strength.
- Best brewed in a tea pot with strainer or strainer direct in the cup.

COLD BREW INSTRUCTIONS:
- Simply make up your brew the same as above.
- Once brewed pour into a glass or bottle and add ice if required.
Or:
- Add the blend direct to cold water and leave for at least a couple of hours to slowly brew.

SECOND BREW:
- Savour the ingredients and brew twice.
- As the dried ingredients rehydrate in water you often get a slightly different, more complex flavour on a second brew allowing you to make the most of the precious ingredients.