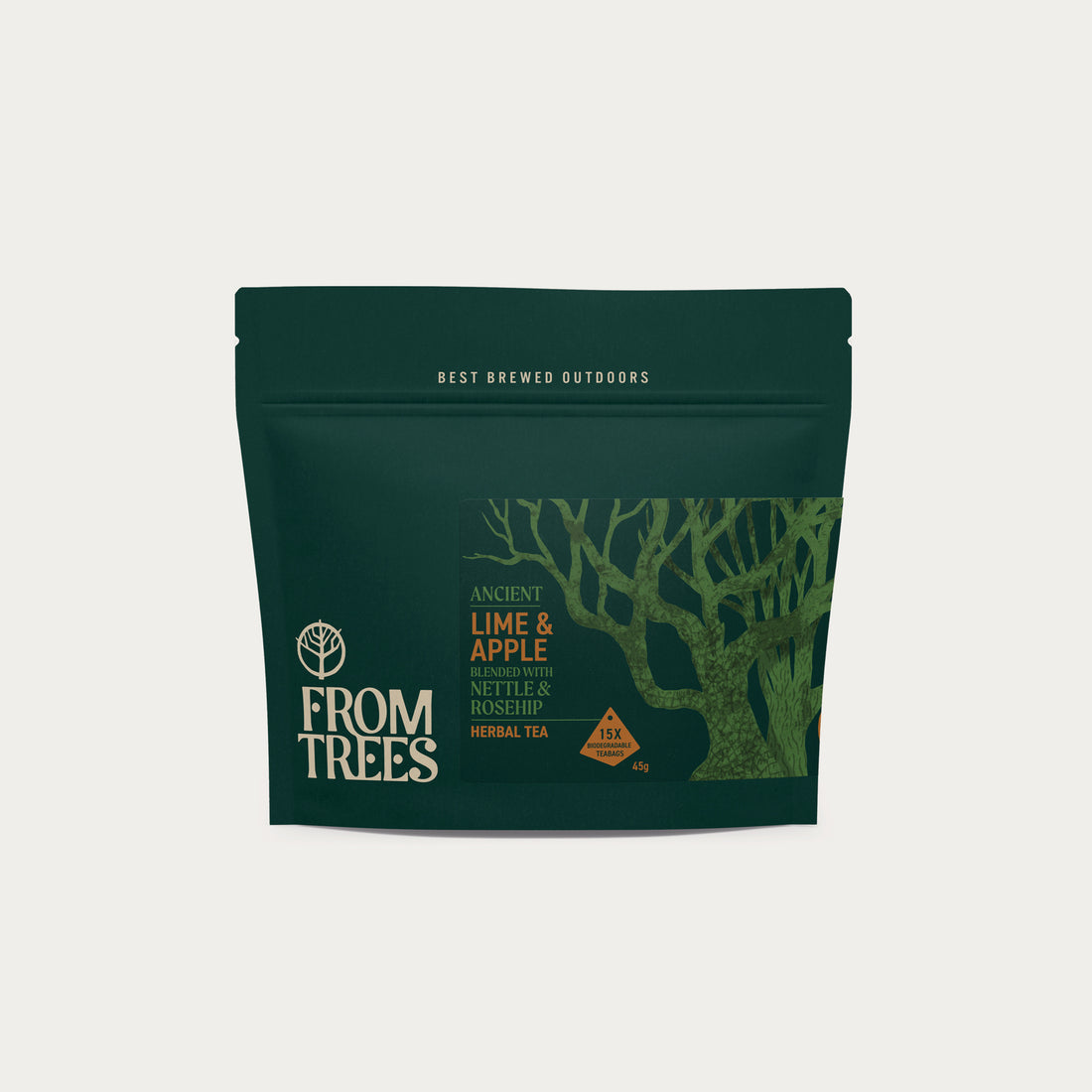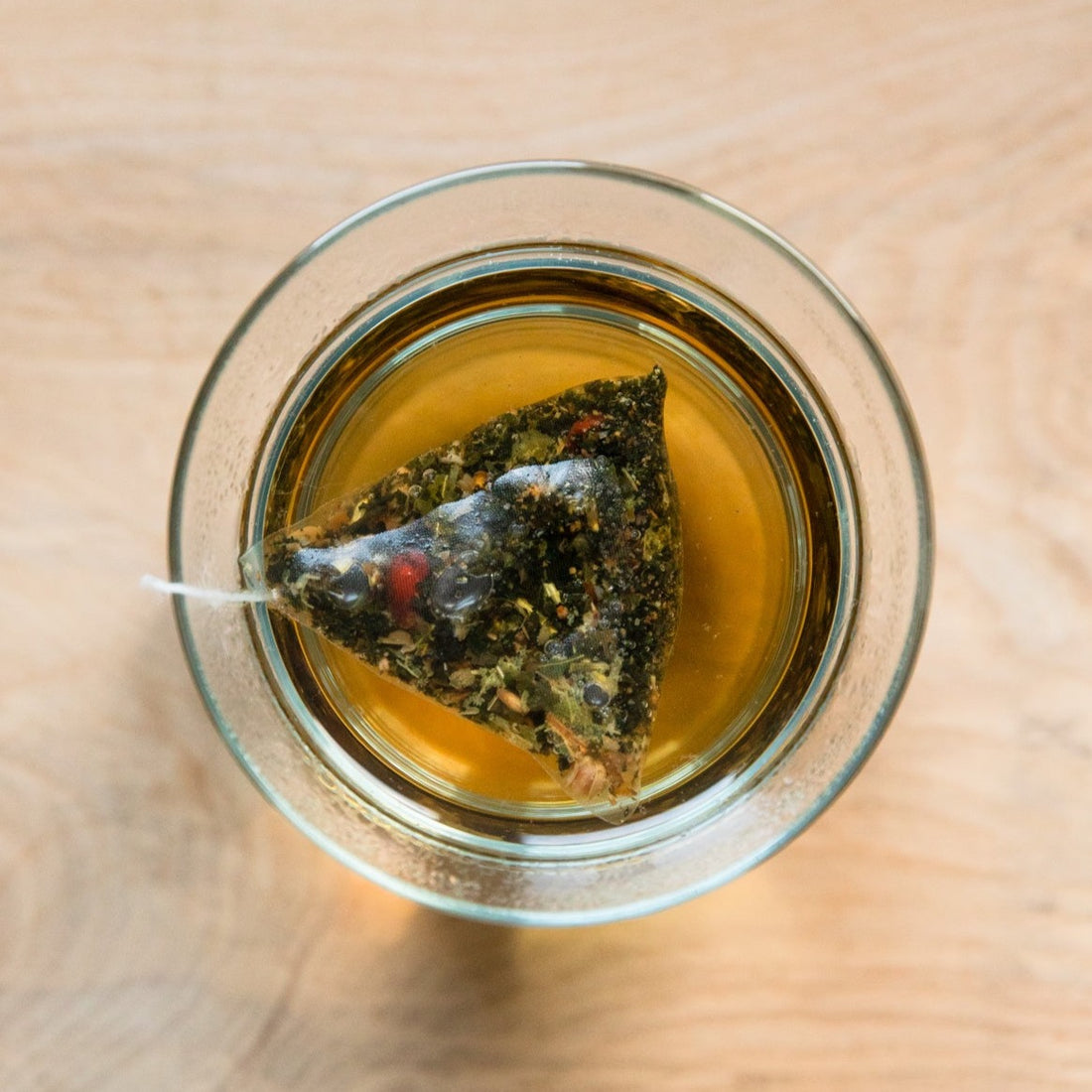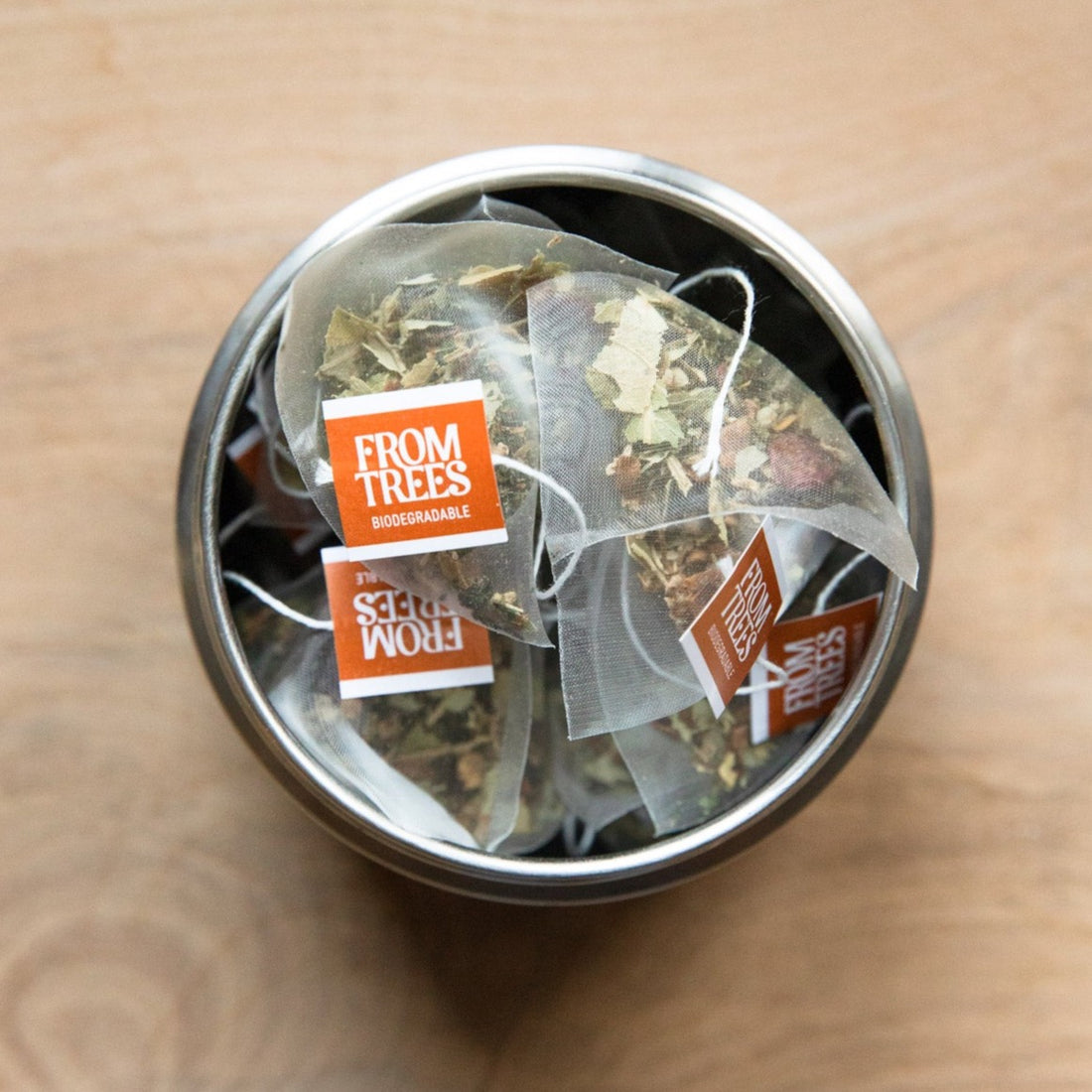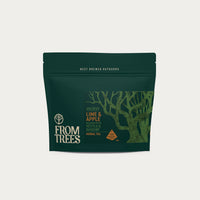 Ancient - LIME FLOWER & APPLE TEA
CALM . RELAX . RESTORE
The honey-like sweetness of lime flower and apple are balanced with the earthy, soothing taste of nettle. Lime trees are an indicator species of ancient woodland. The flowers can aid sleep, calm the mind and protect the body against stress.
15 biodegradable pyramid bags with organic cotton strings.

NATURAL & ETHICALLY SOURCED INGREDIENTS:
Lime flower (Tilda spp.) - 37%
Organic apple (Malus domestica) - 21%
Organic nettle leaf (Urtica dioica) - 21%
Organic rosehip (Rosa canina) - 21%

Organic contact - 63%

ANCIENT makes an amazing hot or cold brew to drink any time of the day or night. It's calming and restorative so perfect after a long day outdoors. Ideal for a campfire brew.

HOT BREW INSTRUCTIONS:
- We recommend one pyramid bag per 250ml cup.
- Use water just off boiling and aim to boil only what you need.
- Brew for up to 10 minutes depending on desired strength.

COLD BREW INSTRUCTIONS:
- Simply put one pyramid bag into your water bottle.
- Remove the organic cotton string and tag.
- Leave for at least a couple of hours to slowly brew.

SECOND BREW:
- We have generously filled each pyramid bag with pure ingredients so you experience the best brew.
- As the plants rehydrate in water you often get a slightly different, more complex flavour on a second brew allowing you to make the most of the precious ingredients.
- We like to hot brew and then remove the pyramid bag from the cup, allow to cool slightly, remove string and tag, and then simply put into your water bottle for a super refreshing cold brew.