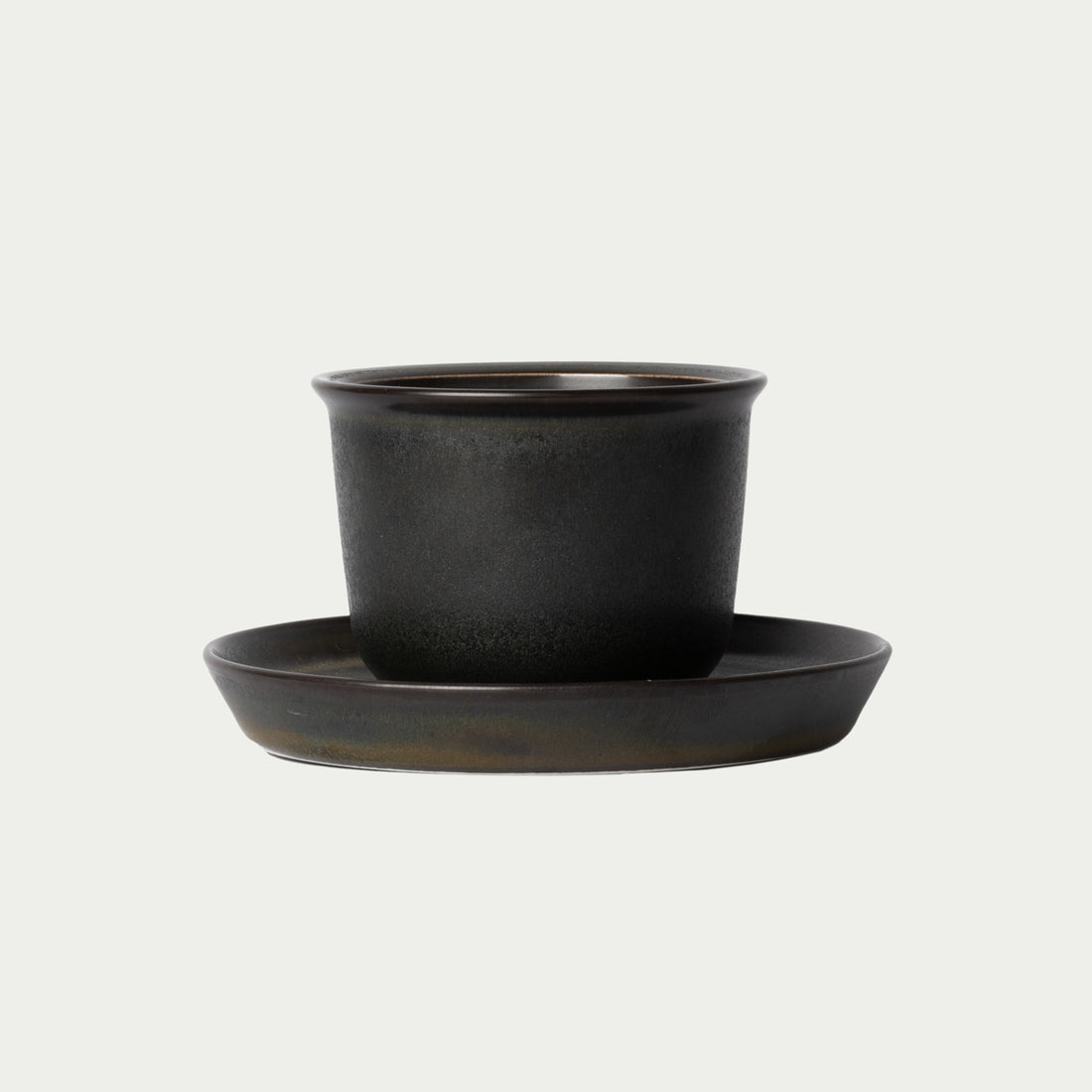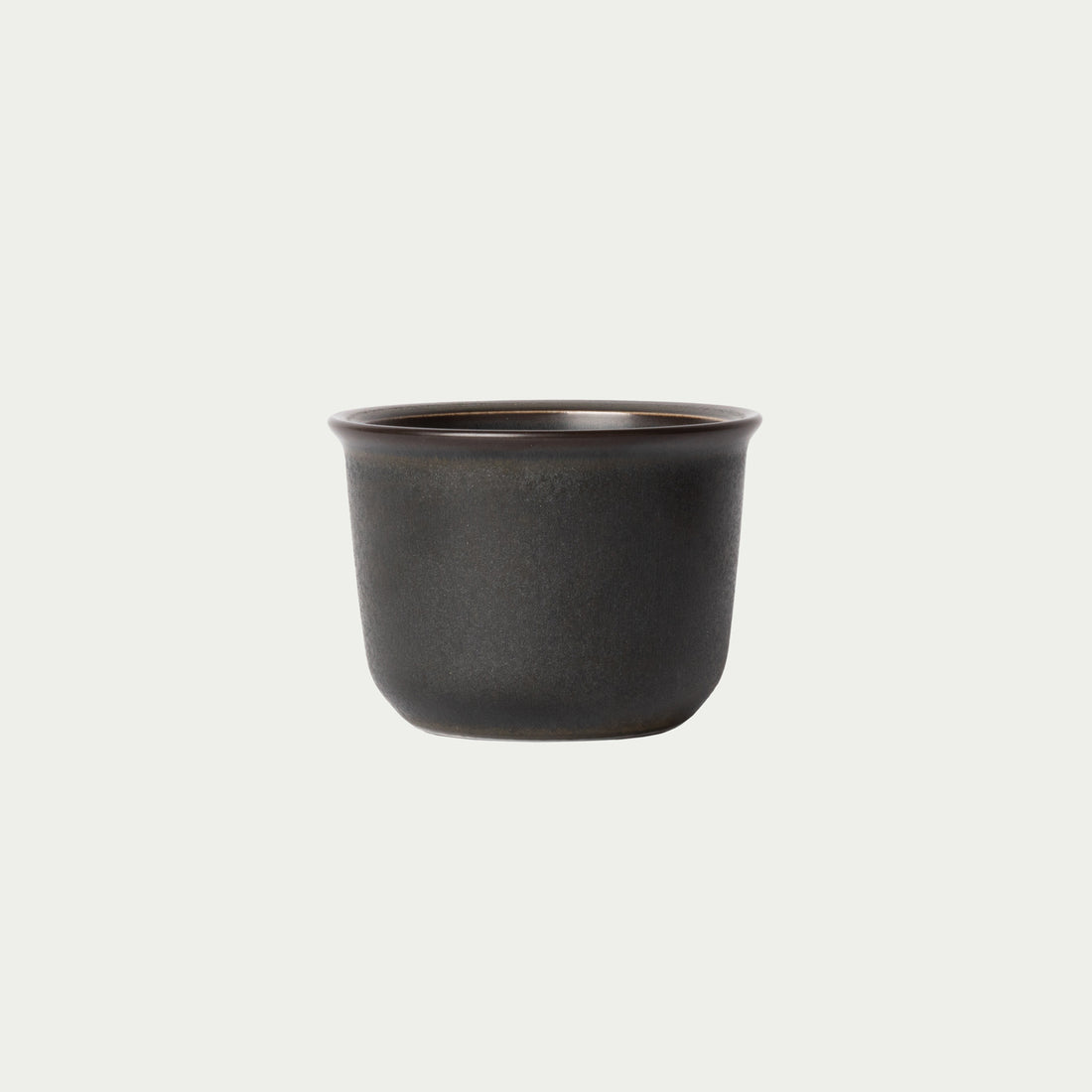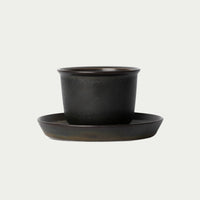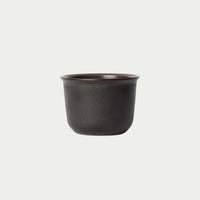 KINTO LT cup & saucer 160ml - black
Honouring leaves and savouring tea.
A porcelain cup and saucer with beautiful lines and a practical design.

Kinto's LEAVES TO TEA range are made in the village of Hasami in Nagasaki, Japan, where ceramic and porcelain production goes back over 400 years.
These tactile cups fit satisfyingly into the palm of your hand. Use them with the Kinto LT teapot which features a stainless steel handle, a durable fine mesh strainer, and a 600ml capacity ideal for brewing 2 cups of tea. 
Perfect for drinking loose tea.

Japanese designed and made.
[Cup] φ80 x H55 mm / 160 ml | Approx. 100g
[Saucer] φ120 x H15 mm | Approx. 150g
Classified as 'dishwasher safe' but we think they are best washed by hand. Easier too.

Product size, shape and glazing may vary in each item due to the handmade process.