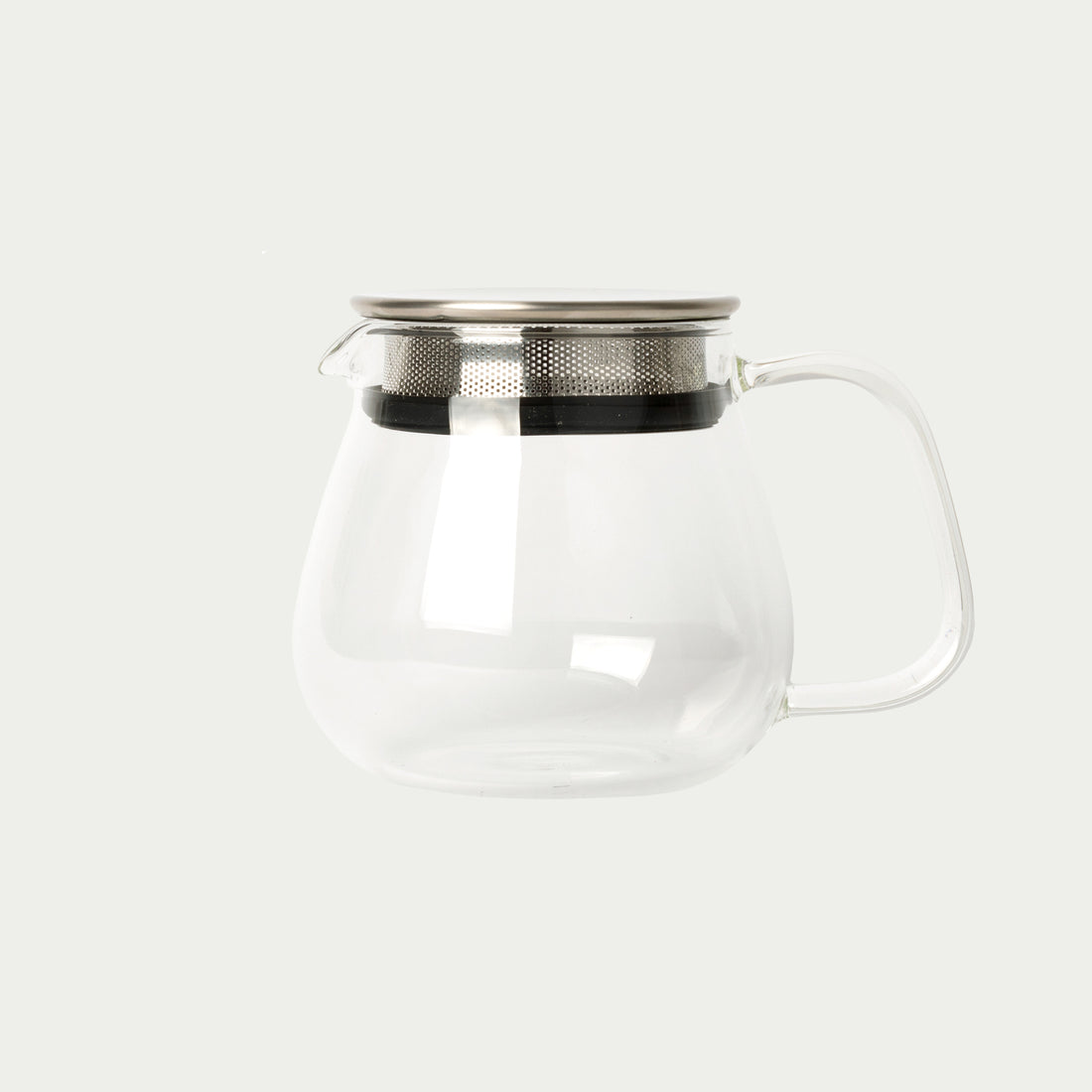 KINTO glass tea pot 460ml
One touch teapot
UNITEA stylish Japanese designed glass tea pot.

Watch the leaves infuse with water.

Made from glass. The large arched design of the handle lets you grip firmly and comfortably. 

Featuring a lid with a strainer integrated into it. The lid comes with a silicone ring so that it does not drop off when you pour. With minimal parts, it is simple to wash.

φ80 x H100 x W140 mm / 460 ml
Approx. 215g
Heat-resistant glass | Maximum temperature differential: 150℃/302℉ | Dishwasher safe | Made in China.