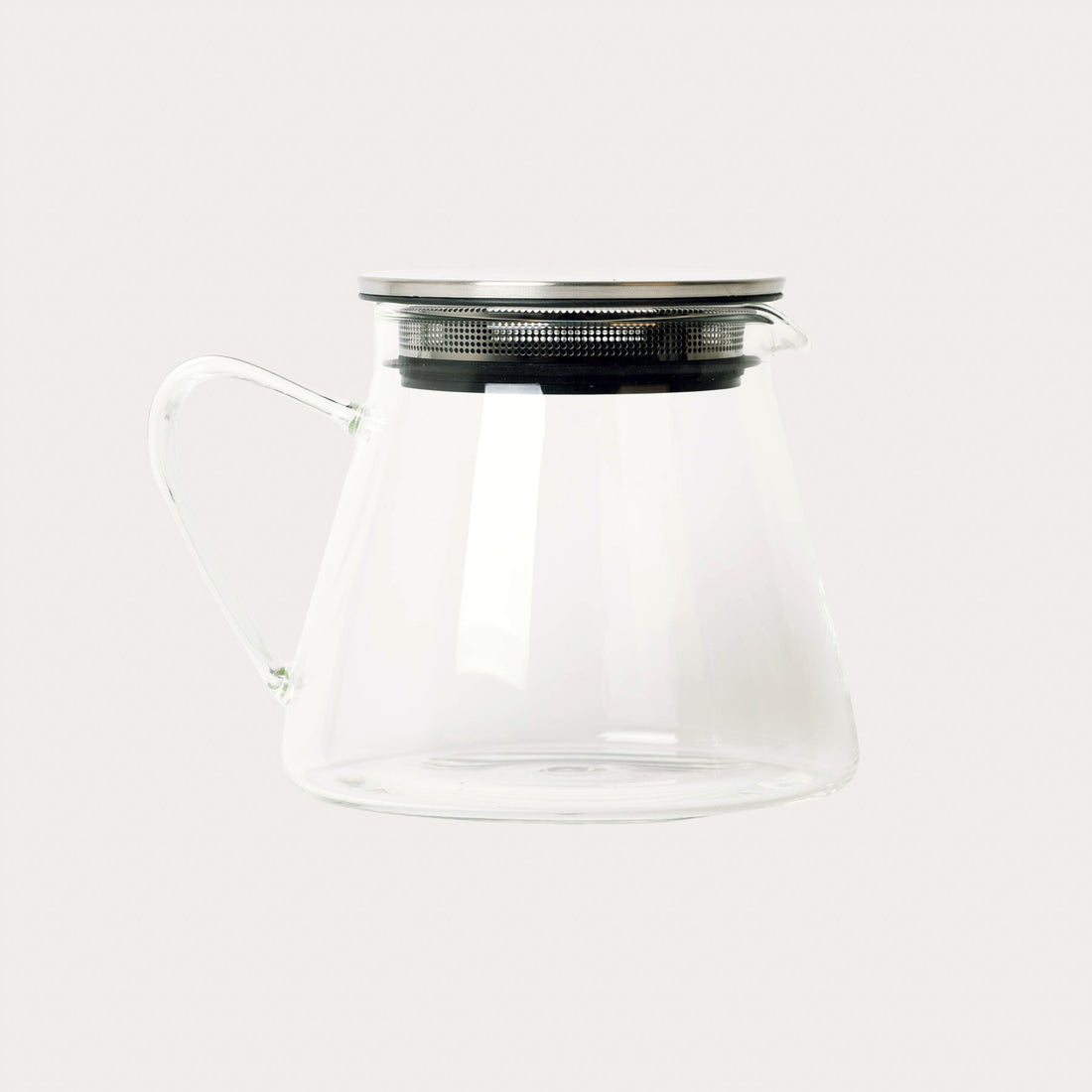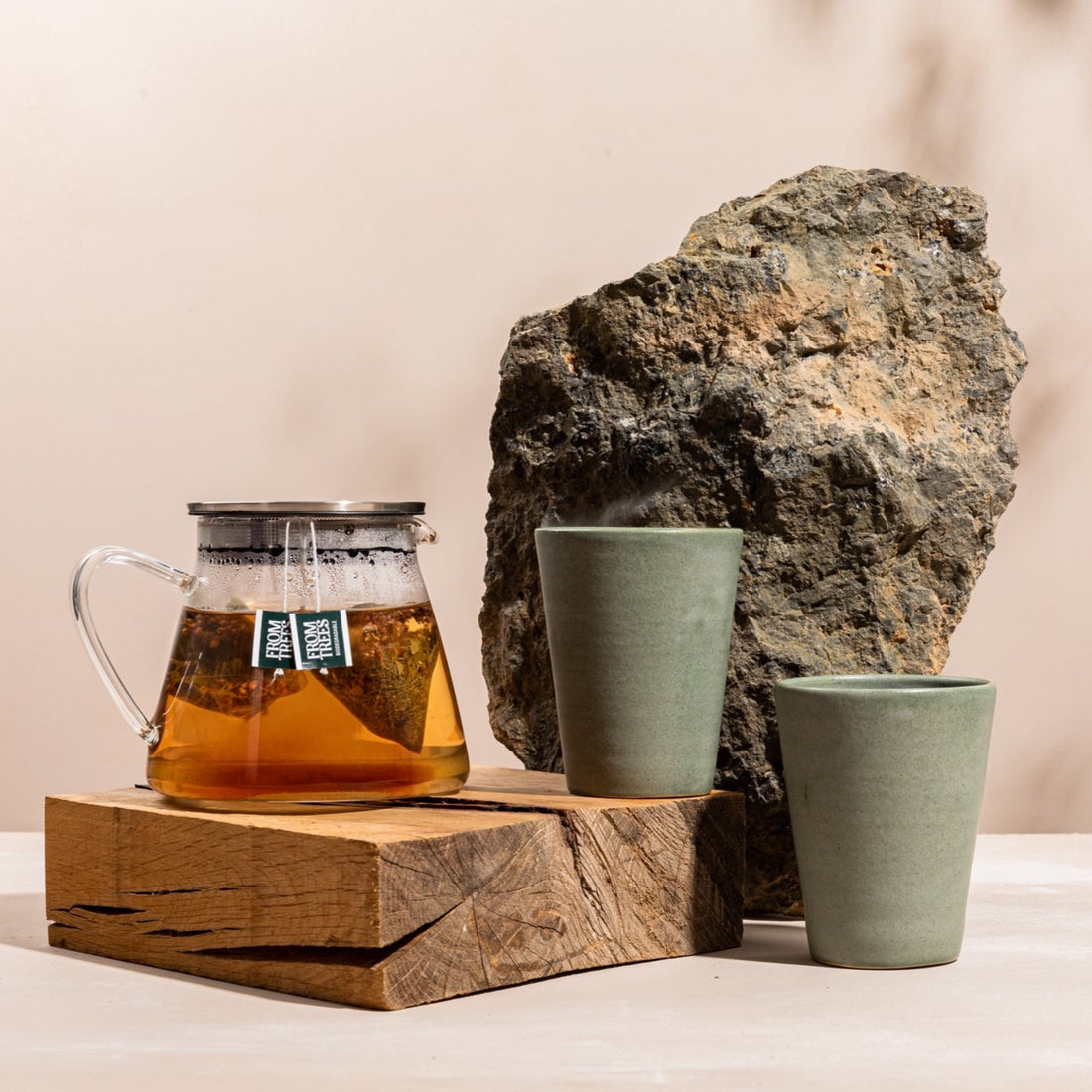 FOR LIFE Fuji Glass Teapot
The FORLIFE Fuji Glass Teapot shape is reminiscent of the iconic Mount Fuji. Its clear borosilicate glass allows you to see the blends brewing.
The built-in strainer lid and spacious teapot allow the tea leaves lots of room to expand for a full extraction of flavor and aroma.
We have tested out lots of tea pots and this one was by far the best we found. Perfect for two 250ml cups.
Ideal for brewing loose or pyramid bags
Easy to clean
Silicone seal secures lid during pouring
BPA free
Dimensions - L x W x H: 14.3 x 11.3 x 10.5 cm
Capacity: 530ml